The Government of Greece went beyond any limit and threw away any pretext this morning acting as the employer's personal "bodyguard" since dawn by sending the riot police and the Public Prosecutor to beat the workers and break the strike at MALAMATINA. That is, to break the struggle of the workers who are demanding that their 15 dismissed colleagues return to work.
For this development, the Minister of Labour Hatzidakis and the Minister of Energy Skrekas have huge responsibilities, while the governmental provocation becomes even bigger as it is a company that fired workers after the governmental order to write off debts to tax and social security funds!
During the riot police attack, to break the picket lines and allow the entrance of scabs, the police used violence and chemicals, with the result many workers to be injured, many with breathing problems. Among the injured is the cadre of PAME, President of POEEP Federation Yannis Frangidis
Intimidations will not Pass!
NOW the government to withdraw the repressive forces and intervene for the return of the fired workers!
The workers will not accept to be put in new chains by the Government, Employers!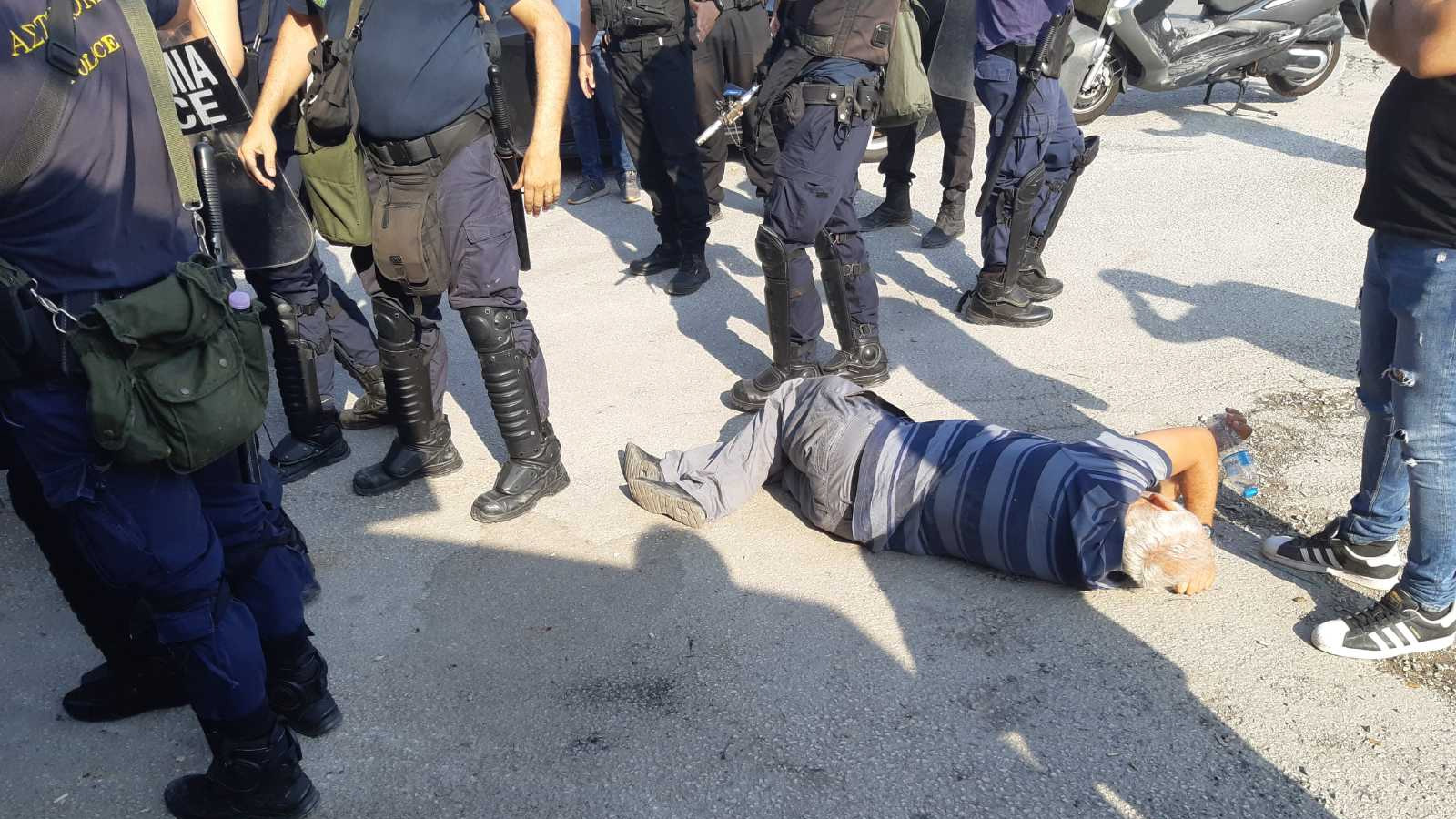 Click for more photos