Militant Strike Struggle in Hotels of Greece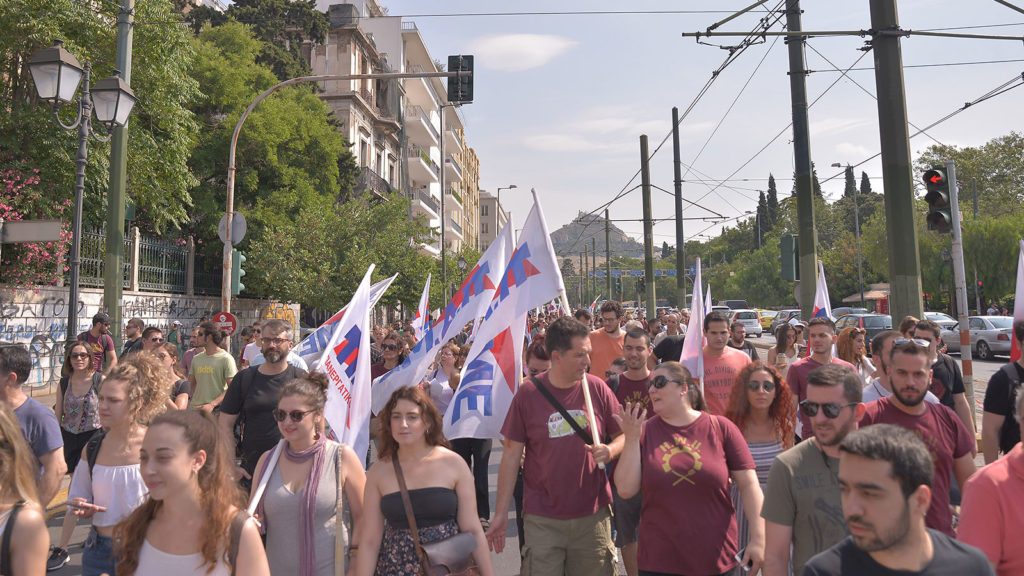 On Wednesday, June 19, the workers in Hotels-Tourism gave a militant response to the hotel owners with a strike in major tourist centers of Greece and the closing of big hotels.
Picket lines where placed Athens in front of Hotels such as HYATT, HILTON, MARRIOT and other big hotel multinationals, but also in Corfu, Thessaloniki, Patras and others.
The workers in Hotels respond to the escalating attack of the employers who profit from the millions of tourists arriving in Greece, while continue the brutal exploitation of hotel workers who work in majority without Collective Contracts and without rest during tourist season.
The Unions in Athens protested at the Ministry of Tourism and the Association of Hotel Owners.
Photos: https://www.flickr.com/photos/[email protected]/albums/72157709156365346